Harmony of the Seas este cel mai mare vas de croaziera din lume, detinut de Royal Caribbean.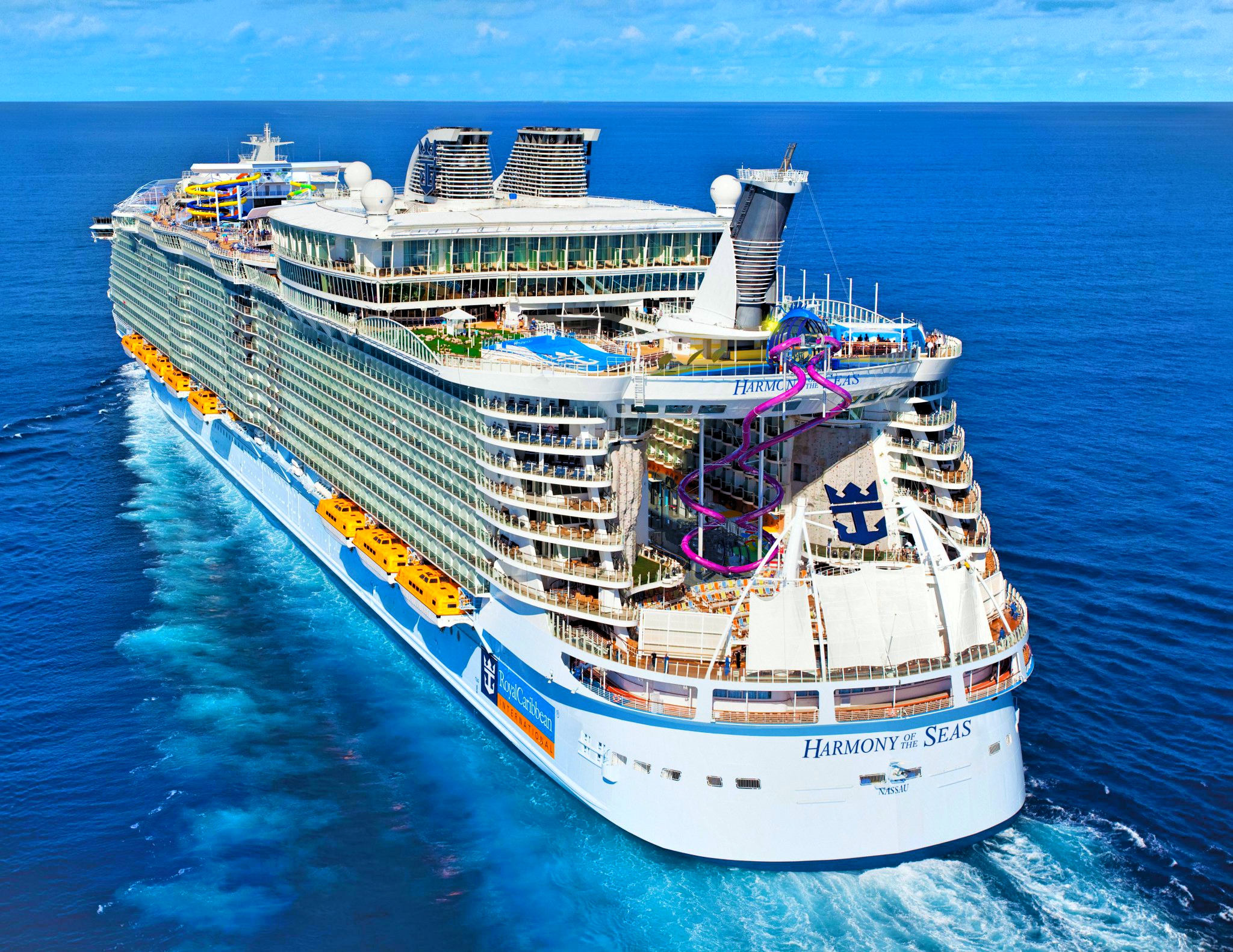 Harmony of the seas are o lungime de 362m, inaltime de 70m si o greutate de 227.000 tone. Nava care a costat 1 miliard de euro va putea primi la bord peste 5479 de turisti, avand un echipaj de 2400 de membrii si o capacitate de 2747 de cabine.
Vasul, dotat cu 16 punti are sapte zone exclusiviste: Boardwalk, Promenada Royal, Parcul Central, zona de piscina si activitati nautice, centru de spa, centru fitness si zona de divertisment.
Cel mai mare dar si cel mai scump vapor din lume a fost construit in Franta pe santierul naval Saint Nazaire.
Iubitorii de aventura ce urca la bordul navei de croaziera Harmony of the Seas au parte de un real rasfat iar acesta inseamna restaurante, baruri, club, piscine, tobogane de apa, sala de fitness, centru spa, salon de infrumusetare, biblioteca, sala de cinema, sala de teatru, casino, zone amenajate pentru jogging, zona de promenada, spatii de joaca pentru copii, spatii pentru diverse activitati sportive (patinaj, tenis de masa, mini golf, fotbal, catarat, tiroliana), zone de shopping cu magazine diversificate.
Echipajul de la bord are menirea sa asigure buna dispozitie a turistilor. Proiectele inovative ce se afla pe vasele de croaziera ale Royal Caribbean includ capsule de obervare 360 de grade deasupra marii cat si o capsula-simulator de zbor. Un adevarat oras plutitor unde distractia si opulenta se imbina armonios.
Din primavara anului 2016, Harmony of the Seas va incepe programele de croaziera pe Mediterana.
Royal Caribbean International este o companie globala de croaziera, cu o flota de 22 de vase, ce ofera pachete de croaziera cu circuite pe Caraibe, America de Sud, Europa, Asia, Canada, Australia si Noua Zeelanda. "Allure of the Seas" si "Oasis of the Seas" au detinut categoria de cele mai mari vase de croaziera din lume, lasand loc giganticului "Harmony of the Seas".
Pentru rezervari si informatii suplimentare: Royal Carribean official web-site
Sursa foto: royalcaribbean.com